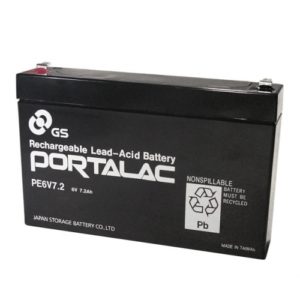 Replacement Batteries for Emergency Lighting
Our full service approach makes it easy for businesses to continue meeting fire code standards. We carry replacement batteries for exit signs, which are often hard to find from big box retailers. Our wide inventory of specialty batteries for emergency lights is readily available. If an emergency light's battery is not up to standards during a fire safety inspection, our staff can quickly replace the battery with a new one. This ensures that in the event of a power failure, your place of business will have reliable, clear signs, which cannot be undervalued.
As a leading local supplier of replacement batteries, Peterborough Fire Extinguishers takes pride in fast service and expertise. Our staff would be happy to answer any inquiry you may have about replacement batteries for emergency lights and their importance when it comes to meeting Ontario fire code regulations. Contact us to learn more.